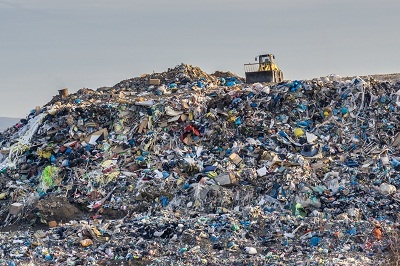 Everybody generates trash on a daily basis, but certain industries produce more solid waste than others. For example, product manufacturing always includes scrap materials, and construction businesses must dispose of old or unused materials. When you rent a dumpster in Reed City, MI, it's a convenient way to remove trash from your home or place of business. But what happens to the garbage after it gets picked up? In this article, you'll learn about the 3 most common methods of solid waste disposal.
Landfills
Landfills are the simplest and most effective way of disposing solid waste. A landfill requires digging a trench and filling it with layers of waste. It's important to keep the depth of refuse below 10 feet ground level to reduce the chance of accidental fires. Additionally, there must be a certain moisture content to promote bio-degradation of the waste. In a way, the process is very similar to composting. After a certain amount of time, the landfill area can be reclaimed for other uses.
Landfills can also be lined to prevent any of the material from leaching into the groundwater. Those engineered landfills are set up in a way to measure the groundwater, the amount of methane in the soil, and the gas inside the waste. Engineered landfills also include a leachate collection system.
Incineration
While open burning of solid waste isn't practical in modern times, refuse can be incinerated in specially designed facilities. Generally, there are two different chambers designed to reduce the volume of solid waste. While the costs of operating this type of facility are high, it's eminently practical in metropolitan areas that don't have available space for landfills. Modern incineration processes also turn some of the generated heat into usable energy, which makes the process more energy-efficient.
Salvage
Many materials can be reused or recycled and turned into a new product. For example, plastic, paper, metal, and glass can be recycled easily as long as the solid waste is separated. Recycling your waste is environmentally responsible, and it's also economically smart. Reusing existing materials is usually cheaper than sourcing new materials. Additionally, any waste that's biodegradable can be composted and used to fertilize crops.