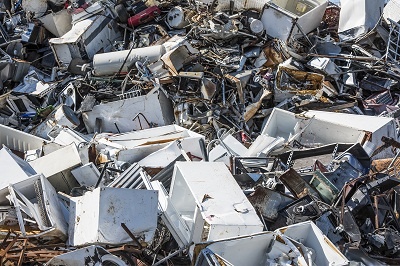 Over time, pollution has become a serious topic of concern due to its far-reaching and disastrous consequences on the health of the environment and our communities. Various extensive studies and research efforts have cited improper solid waste disposal and management as a significant cause. So, what can you do to help? By using alternative methods of disposal, such as metal and waste recycling in Greenville, MI, you can minimize these harmful byproducts of improper disposal.
Methods of Waste Disposal
There are three major methods of organized waste treatment and disposal: landfills, incineration, and composition. Landfills, the most popular and widely used disposal method, are engineered structures built into or on top of the ground and meant to house waste. Problems with these sites occur when they are either built on unsuitable areas or are improperly monitored.
Incineration, the second most popular method, is the combustion of organic materials in waste to convert it to ash, flue gas, and heat. Problems often arise when toxic materials aren't set aside and burned, releasing pollutants into the air.
Groundwater Contamination
Groundwater contamination occurs when leachate from waste soaks into the ground, causing groundwater to become unsafe for human use. There are a variety of health effects from groundwater contamination, including:
· Cancer
· Hepatitis
· Dysentery
· Respiratory problems
When groundwater becomes polluted, it can have severe consequences on the environment. Nutrients necessary in small amounts may become too overabundant to sustain a healthy ecosystem. Plants and animals may then be unable to adapt to changes and die, causing damage to the overall ecosystem.
Soil Contamination
Leachate leaking from landfills can also become absorbed into soil and drastically change its chemical composition. Since soil is such a fundamental necessity for sustainability, its pollution can have devastating health effects on humans, plants, and animals. Crops and plants grown on contaminated soil can absorb pollutants and pass it on to organisms that eat them. Sudden chemical changes in soil can make it unfertile and also kill organisms that hold the soil together, such as fungi and bacteria, causing soil erosion.
Air Pollution
When built-up waste accumulates and decomposes, it releases soot and smog into the atmosphere. As a result, the quality of air decreases, reducing oxygen levels for plants and vegetation and increasing rates of respiratory diseases in people. The decomposition of solid waste also releases methane and carbon dioxide, greenhouse gases that absorb reflected solar energy.
There are so many harmful possibilities with landfill use and incineration of waste products. Best to attempt to recycle waste as much as we can to avoid any of the above from happening in the future.