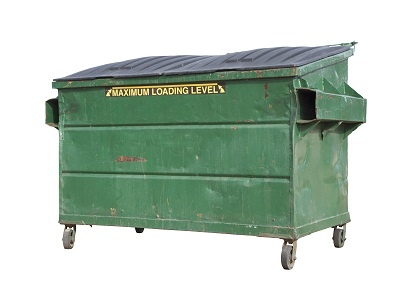 If you're undertaking a home improvement project, a big clean-up, or physical move, you'll want to consider Chase, MI, dumpster rentals to make disposal of discarded items easy, cost-effective, and convenient. Whether you need a dumpster for a day or an extended period of time, rentals are available to suit your needs. But before you rent, be sure to pay attention to these key tips for securing a dumpster:
Get Pricing Upfront
When you start shopping for dumpster rentals, the companies should be able to provide you free price quotes over the phone. All you need to provide is the size of the dumpster rental you want, the length of time you need it, and the location where the container will be dropped off. Be sure to ask what's included in the pricing and any excess charges that may be imposed if you exceed the dumpster's weight limit or want to keep it longer than planned.
Know the Size You Need
It can be hard to judge how much space you'll need to dispose of your trash or debris, but determining the right size dumpster will help ensure you pay only for what you need. The size of dumpsters ranges from 10 cubic yards for small residential and commercial jobs up to 40 cubic yards for large renovation and construction projects. If you're unsure of your requirements, the rental company can help you make the best determination.
Beware Prohibited Wastes
Before you decide to rent a dumpster, make sure you don't plan to dispose of any items that are prohibited, such as hazardous waste, explosive materials, radioactive waste, and PCBs. These types of items need to be disposed of in other and safer ways, such as through specialized collection sites. If you have any questions about what you can place in a dumpster, call the container rental company first.
Look for a Reputable Service
Depending on where you're located, you'll likely have both national and local options when it comes to dumpster rental services. When it's time to choose, consider the reputation of the companies by asking for referrals or reading online reviews. It's also important to make sure the rental provider is bonded, licensed, and insured for your added protection.
If you're considering trash dumpsters in Chase, MI, be sure to follow these tips before renting a product for your waste removal needs.