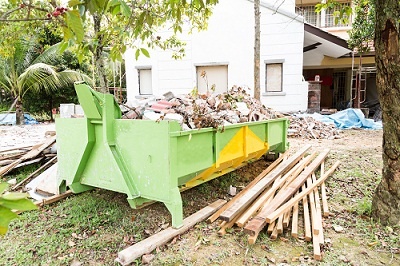 Remodeling takes a lot of hard work, and what a lot of people do not know is that it also requires you to get rid of a lot of trash accumulated over the years. Aside from items that need thrown out, there is construction waste to consider, which is why it is vital to rent a container or service for your disposal of waste in Clare. You should take into account your budget and the extent of work required for your remodeling to know the right dumpster service you need. Here are some elements to consider when choosing a service to manage your trash:
Proximity of the Service Provider and Duration of the Project
Always choose a company that you can find near your property. Doing so will ensure efficient pickup and hauling of your debris. Additionally, make sure to get the right size of dumpster for your project type, duration, and location so that you can work it in and out of your yard or driveway efficiently.
Dumpster Volume
Capacity is another vital element to consider if you want to rent a dumpster from a Clare solid waste disposal company. You can select a trash roll-off container based on the amount of volume in cubic yards it can hold. Various sizes are available to accommodate your needs.
Where to Place the Dumpster
Aside from size, it is vital to choose the right place to place your dumpster. If you're using a larger one, make sure to park it on a compact surface. It will prevent it from getting stuck and for easy maneuvering when moving out your debris. You may also put it in a right-of-way roadway for convenience. However, you would be required to secure a permit for its use on any public street.
Type of Material You're Throwing Away
Whatever type of material you are planning to dispose of, there will undoubtedly be an appropriate container for you. Different materials require specific dumpsters for disposal. For example, any type of chemical needs a dedicated trash container. It's also the same for concrete, dirt, bricks, and many other substances. Recyclables can also be immediately placed in a separate dumpster for sorting.
Always remember these elements when choosing a waste container service from a Clare yard waste disposal company for a temporary, but efficient, garbage and debris disposal service.